The Instagram advertising service we offer helps businesses leverage Instagram to increase awareness, leads, and sales. As one of the leading providers of Instagram Advertising & Marketing Services, Searchicon Digital Pvt. Ltd., excels with Audience targeting, Strategy, and campaign execution.
Also, our experts will assist you with the creation of copy for adverts. So be ready to conceptualize your goals and identify the target audience with our Instagram advertising Services. Drive awareness and increase customer base through visuals that will, in turn, increase your ROI.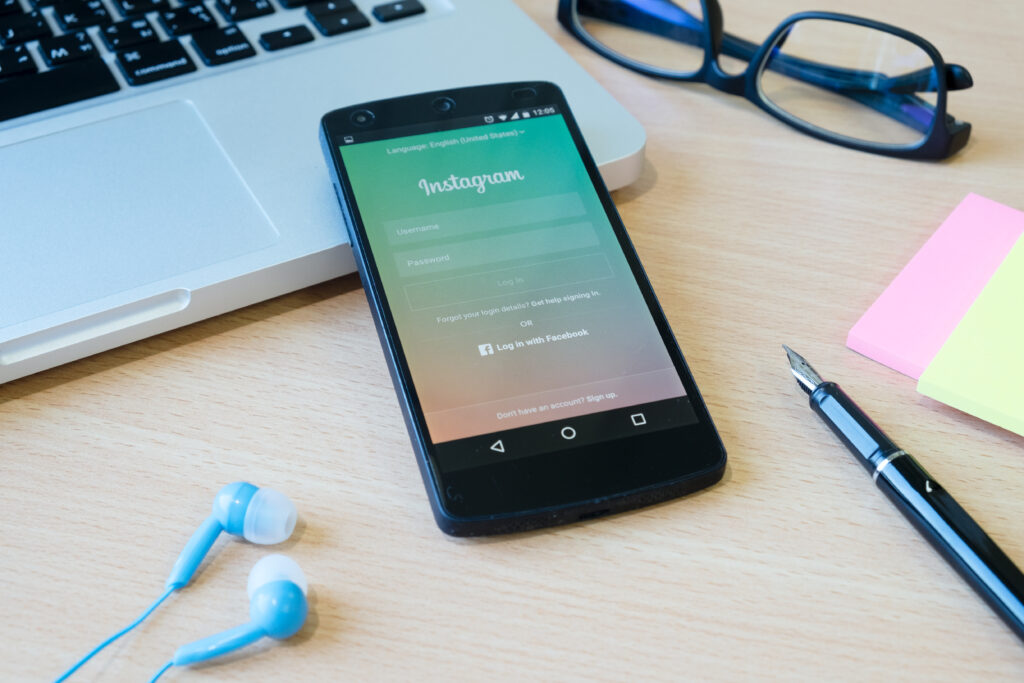 We have the best team of experts for offering Instagram advertising services that are focused on ad targeting and Optimization and several other programs. We can ensure working in the form of the Instagram advertising company that puts the best picture forward. We always take into consideration the implementation of the appealing, captivating, strategic, and relevant ads that take control of your ad campaigns from start to finish.
They are best because we formulate remarkable advertisements. Our team for Instagram paid promotion services monitors your ads in real-time for seeing how they are performing and whether they require Optimization or not. Our Instagram advertising team always helps you in reaching the core objective, the mass brand awareness, bringing the clicks to the website, and also finding out the interest conversion. The high-quality Instagram marketing methods take into consideration the influencer marketing video production as well as the Instagram carousel.
Instagram Ads-A way to connect with Millennials!
Is your business, service or individual lacking the most modern platform of promotion? Are you planning to promote your business among 1 billion active users on Instagram? No need to wait anymore because Searchicon Digital will help you to develop the account for Instagram Ads. This platform is considered the trendiest and fast pace social media platform. Connecting to this platform means promoting your business, service or individual among millennials and converting them smartly.
Things to Remember While Putting up Instagram Ads
Whether using the Instagram Ads platform or any other social media platform to promote your business, service or individual the primary target of Searchicon Digital is to generate leads and prospects. In all this process, five basics you should need to remember and must follow in order to achieve your target.
Usage of Analyzed Keywords in preparation of optimized content for your business.
Content should be impactful and not beyond the needed words.
The images and video should be of high resolution, 100% relevant, highly precise and optimized.
 The posting of Instagram Ads should be validated and on regular basis.
Each Ad should be prepared with a complete market analysis and research.
Types of Ads and How They Are Important?
There are four types of Instagram Ads that which company currently considers:
The Instagram Ads and their type are selected on the company structure and the product model. The content of the Ads is prepared by the team that includes the content developers, product analysts, business and market researchers, SEO experts and keywords analysts of Searchicon Digital.
The special platform developed by the company to promote your business, product or service with multiple high-resolution and optimized images and videos through a single window. This service was designed by Instagram after the need arises with millions of feedback posted by businessmen and individuals.


The Instagram Ads service started the service with basic Image Ads. The images selected for the Instagram Ads should be of high resolution and highly optimized. The content should be prepared with the selected and analyzed keywords so the search engine will easily recognize you and the client searching for your product or service will reach you without passing any hurdle.

The Video Ads are specially designed to promote your business, product and trending strategy. This process of advertisement is considered most by the business owners because most millennials follow video ads.


The majority of millennial searchers often check stories on Instagram. The process of story ads leads them to your business website and converts them. The conversion ratio is unexpectedly better. However the relevant and highly optimized content is the need of this process like other processes of advertisement.
What SearchIcon Digital Provides You?
We SearchIcon Digital will help you to develop your Instagram Ads so that you may be able to reach your clients without losing time and energy. We assure you that the content designed by our expert teams will be after good research of your business, market, product, need of the client and trends on social media. This will not only increase your market credibility, reach and exposure but also it will help in gaining the clientage. As per the previous reports, Instagram Ads also help in developing prospects.
People often choose Instagram Ads because the platform is trendy, and allows the user to use different beautiful themes, backgrounds, images, videos and sceneries to promote the business, product, service or individual. We Searchicon Digital depute a special team who looks after the advertisement services. This team consists of social media market analysts, social media market strategists, social media market researchers, product analysts, trend finders, content writers, image and video editors, web content designers and advertisement strategists.